I pray that God keeps us going.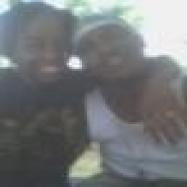 mylovemyqueenmyfamily & grownwoman318
I am glad to say that I have found love with one of the members here. She is grownwoman318. We talk alot which is what I love about her. She is sweet and lets me know how much she cares for me. I have scheduled a trip to see her Friday August 18. I will spend a week with her and her family. I bought a web cam so she can see me as much as she wants. She did the same thing for me. I love her for that. It has been a month for us now. I pray that God keeps us going.
Thank you so much for you help.