Two worlds working to become one...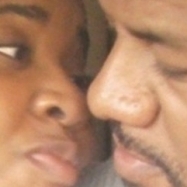 Strong_willed & Canwetalkmydear
After much hesitation, I decided to try online dating. I always stated my status as looking for friends, because to me a strong relationship should focus on a solid friendship first. Additionally, I wasn't sure if I truly was ready to date. So, not to give anyone false hope, I never said I was dating, just looking for friends, this in my opinion would reduce the possibilities of pressure.

Well, after a few months of conversations and a few unhopefuls, I met someone. My new love interest came when I really had become unhopeful. Had I never created a profile on BlackSingles, I honestly feel our paths would never have crossed. It took us a minute to finally meet in person, but once we met ...I instantly felt the first flutter within my heart. It was like I had an instant crush and I felt he could possibly be my soulmate; but my thoughts were, "Slow down, better be careful...sometimes things are too good to be true."

We first made contact on BlackSingles in October of 2007, met in person in March of 2008; now some months later we have become a couple. We decided we will walk and not run, continue to get to know each other and fortify our castle together, while strengthening our relationship and its future. Today, we have agreed to be committed to each other and work towards that next level all relationships aspire to. Two worlds working to become one...may God bless us and maybe this time next year "Stong_Willed" and "Canwetalkmydear" will be Mr & Mrs.