Success Stories: 2009
Soopie & Charminclif
I would like to tell you our success. Charminclif and I connected after I responded to his winks. We eventually started emailing and found out that we went to the same university and graduated at the same time, but never knew each other. We did however, know some of the same people. He was a commuter student and was rarely on campus. Anyway, it seemed as though we have known each other forever. We are opposites, but I appreciate him for who he is and he appreciates me. We fell in love almost instantly, before we even saw each other. It has been unbelievable, but we were definitely meant to be together and we are very happy!! We hope to get married in the near future!!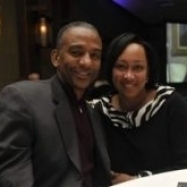 ccharleston & bsprit67
We started to exchange emails on the first week. I posted my picture and profile on this site. A month later, we decided to meet face-to-face.
It was love at first site. We simply could not believe how much we had in common. We were both once married to a partner that was our exact
opposite. We are kindred spirits. They say opposites attract, but it's so good to finally meet someone that can finish your sentence anticipating what you are about to say.

Please accept our thanks for creating a medium that allowed African-Americans and/or people of color that are serious about relationship to meet their soul mate. We were married exactly six months after our initial meeting.

Thanks,

Carl & Carol

makaalix
I have only been on this site for a short while and never in my wildest dreams did I imagine that after 3 nearly 4 weeks I would have met a lady who lives just around the corner from me. We are looking to set up a mutual relationship. This is all I can say at the moment, because after such a short time it would be unwise I think to call it anything more. However, we are both loving what is going on and what we are feeling and enjoying about each other. I would like to say thank you for the catalyst that you provide for making this possible, because although we are so close in proximity, I very much doubt that we would ever have met without the presence of your web site. For my part, I cannot thank you enough and I would like to express just how happy you have made me. We are even talking marriage, but for now we are enjoying the finding out and getting to know each other. Again, I say thank you and we will let you know what further progress there is.

THANK YOU BlackSingles!

Michael
MsJuicey28
I was nervous about on-line dating, but four months ago I joined your site. After one month of chatting with several nice fellas, I found a handsome guy with a great sense of humor and very down to earth. I feel like we have been dating forever. I just want to say thank you for the introduction.

MsJuicey
gerryperry
I met a wonderful guy shortly after joining BlackSingles. We have been decided we want to pursue a future together. We have fallen very much in love and who knows ... we may actually tie the knot this year....
saggyhorn
Rebecca and I met in the spring of last year. I went to your site and she came from out of no where and sent me an IM. I was surprised because I couldn`t send any of the ladies an IM because I wasn't subscribed at the time, but none of the ladies sent me an IM either. However, I`m glad she did. We`re beginning to like each other now, since we've been sending each other emails. It`s been working out well and has been great ever since. We're trying to make plans to meet each other too. Hopefully we also will have a wedding. If so, I`ll let you know about it. She really is a special woman and I really want her to meet me.

Thanks for all your help!

Terry
mdrudy
I would like to share to other women on this site to keep an open mind yet stay true to what you desire. I met a man who embodied all the characteristics and gentleman charm I've been searching for. It helped that we were in sync with what we wanted in life and from one another. We talked by phone for about 3 weeks, before we decided to meet on a Sunday afternoon. There was one visit, where we both were reluctantly to leave one another and the rest is still being written in our history.....our wedding date is December 12, 2009.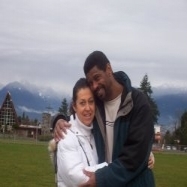 janiceharper & Ty66
I met Ty66 two and a half years ago on your site ,Black Singles, and he is the love of my life. It is only a matter of the long distance at the moment which is keeping us apart. He is from Canada and I am in the United Kingdom.
Niplidge83
I met this guy about 2 months ago on here when his profile popped up in my "new recent matches" as a 100% match :D At first it was attraction that drew me to him, but later found out that there was more! We messaged a few times back and fourth on here and after talking for a little bit, it started to get more serious, so we exchanged numbers and have been talking ever since. Our first long phone conversation struck our interest in each other more than we expected and found out that we are very compatible. We've continued to keep in close contact since. I am now flying from Washington to Texas to meet him for the first time the weekend of Valentine's Day! I am very excited and can't wait to see what the future holds.

Thinking about you Kevin baby, MUAH ;)

Thank you BlackSingles!!! I will keep you posted:)