Success Stories: 2007
renee74
Char Char and I meet in an im and fell in love instantly. He has been the love of my life since we met. We are planning our future together it was love at first encounter. Thanks to BlackSingles site. I am very thankful that I joined. I feel blessed that I met my soul mate finally. I would not trade anything for our relationship. We truly admire each other. I was on site for only 3 weeks when I met that special one. You will know when you meet the right person because something inside will show you. Your breath will experience shortness of breath when you meet that special one, and that is a Rap. What is What is. Thank You Black Singles.
candy1005
I joined bs in 2006 and never thought I would in a million years meet someone on here that I would truly have a mental connection with. It was in Aug 2006 when we started chatting and have been since then. We would spend nights talking and share our likes and dislikes. Because he lives in Charlotte and I'm in Philadelphia it was hard to make a physical connections, but we shared photos. I will be going to see him the end of AUG 2007, and he will be moving here in this November. Thanks BS for this wonderful connection, I never imagined that 2 people could find love thru the air. They say it not your appearance that always attracts a man, conversation could be just enough.
vavavavoom & TA4300
I met the man of my dreams here on blacksingles. I was about to give up hope after viewing so many profiles, and getting false hopes and dishonesty. One day a man by the name of TA4300 sent me a smile. I was reluctant to respond, but he sounded so wonderful and sincere, everything I was looking for in a mate. Well I am so happy that I answered his smile. We met recently, and fell in love. Thank you blacksingles, you have given me the opportunity to meet the missing piece of puzzle to my life. He completes me in everyway, and all of my days are brighter now that I have him in my life. I love you baby, and I cannot wait to spend the rest of my life with you. I know that God sent you to me after many prayers. You were were worth the wait. Now that I have him, I cannot imagine my life without him in it. vavavavoom&ta4300 forever.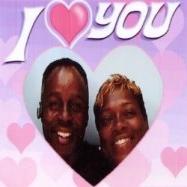 Phillybrownsugar & Philow
"LOVE & HAPPINESS"

When my last relationship didn't end well, I've decided to be single for a couple years. When I've decided to see about dating again, my girlfriend said that I should try on-line dating. I knew that I would never do on-line dating because that wasn't something that I would have done. A week after my girlfriend mentioned that I should try on-line dating; I did say that I would try it. I've decided to chat with someone for a few weeks and went out on a date and thought to myself that he was not the type of man I was looking for. On May 7, 2007 I was about to give up and low and behold I was home sick with the flu and began chatting with a gentleman named Philow. I told him that I was home sick with the flu and he sent me a get well card. I thought that was just the most sincere thing that he could have done and that sparked my interest. So, we've decided to go ahead and keep chatting, but when his computer went out a few times interrupting our conversation, I sent him a message saying here's my phone number, give me a call. So, yes he did call me and we have been talking since. The next week he came to Philly to go out to dinner with me. I said this guy is great because who would actually come to Philly just for dinner and go back home to Jersey. I knew right then that he was something special. Dinner was great and he went home, but we never stopped talking on the phone. We made plans to have me come down to Jersey on a Sunday which I did and enjoy every minute with him. I really had a good time with him and decided to spend my vacation/birthday week (Memorial Day) down in Jersey. We had such a good time. Later on down the road, I knew that I was beginning to fall in love with him. He is the greatest lover and friend. We just have so much in common such as: our mothers passing, siblings are similar, he has ten sisters and brothers and I have nine sisters and brothers. We enjoy a lot of the same things. God has really blessed us!!!!

He was all I ever wanted in a man, full of Love and Compassion. We are so much in love with each other, and would like to thank Blacksingles for bringing us together. We are in a committed lifetime relationship. To all who send me smiles and cards thanks but I have found the love of my life. Thanks once again Blacksingles.

Phillybrownsugar & Philow
missam1961 & Sprnkluwithlove
I am Missam1961 and I met a wonderful man from this site. His screenname: Sprnkluwithlove.

I joined the site with the intention to try for only 30 days back in March 2007. Right after my birthday in April, I remembered I needed to cancel my subscription before my card was charged but when I went to change it, my account had auto-renewed.

I had taken some nice pictures the weekend of my birthday, so I decided to post them. His profile came up as a recent new member and I took a look but didn't flirt. A few days later, he sent a message, noticing that I noticed him and that is when we started to communicate.

We met at a common place and have been seeing each other every since.

Had I cancelled my service a few days before, I would have never met James. I believe this to be a good match for the both of us and I look forward to many more days together.

Thanks.
LoveTakesTime
It was love at first sight...literally, for both of us. He lives in Houston, while I reside in Atlanta. We were made for each other. Neither of can go long without speaking to the other. Not a moment goes by that I am not thinking of him and how we are going to incorporate out lives together with so much distance between us. As crazy as it may sound I am actually thinking of selling my home and moving to Houston. This is SO out of the ordinary for me. People do not move me easily... but my he got me immediately. We will be meeting for the first time Aug. 31st... We will keep you updated.

**UPDATED Sept 3rd, 2007**
We met three months ago...He lives in Texas and I in Georgia. I was somewhat hesitant because of the distance but we connected instantly as if we already knew each other, I could not fight it. We met half way in Baton Rouge about 2 months after talking. And now going on our third month I am leaving Atlanta and moving to Texas... You never know where you love will find you. Thank You Blacksingles.
Virt2us & Spencerkelly71
I viewed his profile and saw his face and I was a goner. I saw that he had sent me several messages and smiles. I then noticed that he added me as one of his friends. It seemed to be that we were never online at the same time, then about 2 weeks later we were on at the same time and I felt as though I had to "IM" him. He responded and asked for my email address and phone number....You know I gave it to him. During our first conversation on a Friday evening we ended up talking for 5 hours and havent skipped a beat!!! From that day til now, we've never missed a day where we havent spoken to one another. Three weeks went by and he asked if I would fly from Houston Texas to Columbus Georgia to visit him for a few days. I replied with a yes! He bought my ticket within the next couple days and everything was set and I began to get nervous!! I was scheduled to leave on a Sunday and return on Wednesday. I got on the plane Sunday morning and arrived in GA. within the next 2 hours. I went to baggage claim to claim by luggage and went to call him to find out where he was only to turn around and there he was in a brown and white stripped shirt with blue jeans. We drove from Atlanta to Columbus and what a ride it was. He took me around to meet his family who treated as one of the family. Instead of him taking me out to dinner every night, he would cook for me and it was good! I was scheduled to leave that Wednesday but we enjoyed each others company so much he asked that I stay until the following Sunday and he would drive me home to Houston Texas which was 10 1/2 hours away, I was shocked and couldn't believe that a man would do something like that for a woman! He told me that he knew from day one that I was "his wife", the woman that God made for him. That Sunday morning we woke up and he drove me home from GA to TX. He was suppose to stay a day, but he's still here and we are both thankful to blacksingles and God for allowing our paths to cross. I've found my BOAZ!!! We are making plans for the future which entail him relocating to Houston TX.


Spencerkelly71 and Virt2us
FurQwan07 & southernclass
I met a wonderful goddess named southernclass, who in one day we fell in love and became an item within moments. We fell in love so much, that we went and got his and hers tattoos of hearts with our names in it. I feel like I'm in heaven, now that I have finally met my soul mate, lover, best friend and confidante. Thanks for allowing me to meet the woman I have been waiting for all of my life.
tochatonly2007
Hello, aka tochatonly here. We met on BSC. She was a first time user and the first dating website or service she used. I been seeing other women from this site and most lie or was not fully truthful. I know most guys are the same. But she was my twin in everyway. we where born only two days apart (virgos). She was someone that was so beautiful from the inside out. I was living in Oklahoma City and she lived in Los Angeles and two months later I decide to move to California to be with here. And we decide to get married the day that separates our birthday next year. Thank you BSC, thank you Kimmie. Sorry ladies. There are a lot of good women on this site. I just happen to get the best one.