Success Stories: 2006
exceptionalK & Tela
I met a guy here on this site named Tela. He IM'd me one day and I was hestitant at first but he kept trying till I accepted. Once I did we talked for a while. We hit it off and have been talking almost everyday for over a month now. We are planning to meet each other soon since we live in different states. We both believe God brought us together. I found a special man who makes me smile.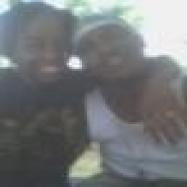 mylovemyqueenmyfamily & grownwoman318
I am glad to say that I have found love with one of the members here. She is grownwoman318. We talk alot which is what I love about her. She is sweet and lets me know how much she cares for me. I have scheduled a trip to see her Friday August 18. I will spend a week with her and her family. I bought a web cam so she can see me as much as she wants. She did the same thing for me. I love her for that. It has been a month for us now. I pray that God keeps us going.
Thank you so much for you help.
giovanni0341
On August 13, 2006, an Angel crossed my path and asked me would I care to walk with her on her path of enlightenment. She had the most beautiful spirit that I had ever gotten to know. She had no picture on her profile but, that did not matter to me. We talked for hours everyday. We felt like teenagers again. After talking to her and getting to know her inner self I knew that she was the woman that God had made just for me. On Agust 18th, we finally were able to make our first date and meet. It was a nerve rattling experience for the both of us. We met at the Cheesecake Factory in the Galleria Mall in Houston, Tx.
I made to the restaurant first and when I got to the door my palms got to sweating and heart rate increased but, when she came through the door displaying the most beautiful smile that God could possibly Bless us all to see, I was captivated and all the negative energy just seemed to disappear. We had dinner and sat up all night talking and enjoying the time that we were sharing. We lived a lifetime through conversation that night and we are planning to live that lifetime together. So to all of you that are out there searching for the person that God has groomed for you to live your life with, just ask him and he will move mountains to bring your worlds closer so that you may meet. And people, try talking to the person with no pic on the profile and get to know the inner beauty of that person. You never know. I did and I found the woman that I would Love to spend the rest of my life with.
May the Graces of God fall upon you all in you Journey for Love and Enlightenment.


Giovanni0341
Dobbie & Ardna
First of all I want to thank you for your service. It has been a pleasurable experience. I did meet someone who has become very special to me. We both posted our profiles around the same time. I posted my profile on June 9th and he posted his a few days before. Andra sent me his profile on June 14th and we spoke for the first time on June 23rd. We have since spoken just about everyday since, sometimes two and three times a day. He lives in California and I live in Virginia, so we live on opposite sides of the planet. He plans to come to visit me in August and I plan to visit him in September. If all goes well, I plan to move to California the end of December, so we can spend some time together and get to know one another. We are very compatible and very much want the same things out of life. I think there is a possibility we could marry in the future. We have both decided to remove our profiles from the site and concentrate on getting to know each other.

Thanks again for this service. Without it, I do not believe I would have ever met Andra, whom I believe could be my soul mate.
jazzypoet & chicab
I never thought I'd be writing one of these things!

I had been on this site for about 3 1/2 years and had met a few interesting people here and there but it always was a bust!!!

I'm a very busy man with a lot of responsibilities..including 3 children from a previous marriage.... but I've always felt I was a good man ...just not a very rich one, but rich in hard work and fatherhood.

It seemed like everyone I met looked at my responsibilities as burdens. The women I would smile at that would smile at me more often than not, would be looking for Mr. Rich, or Mr. No kids or Mr. No divorce, or a combination of the three.... *Rejected*! time after time after time.

I had pretty much given up on the single scene, on and off line, when I met chicab just 4 weeks ago. She smiled at me, I looked at her profile ... and it was just on after that. She's beautiful, intelligent, down to earth, the whole nine... and was real from minute one.

She instant messaged me and we were chatting it up for over 4 hours, exchanged phone numbers, and talked for about 6 hours the next day. She had a wedding to go to that weekend and I had to go to a going away party. We text messaged back and forth the whole night! She is feeling me for my spirit not my past or what I could do for her. I didn't even think those women were still out there. I was done and according to her ... she was done too!!! We're mutually sprung!

This woman lives in Canada and I live in VA ... but already we are making plans to spend a lot of time together. Including an autumn trip for me there, a winter trip for her here, and a spring trip for me there.

So sorry BlackSingles.com, I'll be leaving soon... I have a lot of plane trips and phone bills to pay for. I have a lot to plan & maybe even more down the road. Everyone always say's you know the "one" when you see it .. what can i say? (smile) .. she's it!

Fellas, hang in there... you will find someone who accepts you for you, so don't get discouraged. BlackSingles.com was worth the investment and I was about to cancel one week before I met my baby!


jazzypoet & chicab
Indigoj & Ginuphine
I was first approached in October 2005 by (Ginuphine). I really wasn't looking for anything. He sent a couple of smiles and then an email asking for me to call him. Not my usual behavior, but something just pushed me to call. The first night we talked for 5 hours. I can count on one hand the number of days we missed. Then late November he told me some news that I was not expecting. I didn't realize what I was getting into dating and falling for a Marine. He was shipped off to Iraq.

I know that I could have easily walked away, but he had captured my heart. So we went through months of late nights on my part hoping to get a call (such a time difference), fear, concern for him and his safety, prayers, and hope for our future. Throughout this experience people found it hard to understand why I was waiting for him, why we were so invested in each other and the answer is just so simple..LOVE. It just feels so right. So finally we are together, and everything we have hoped for has come true.

One thing I'd like to point out is that there will always be doubters (not understanding of this Internet thing), but in the end it's just you and the person you love. Actually all of the doubters were silenced after they saw the love we have for each other. We are planning our wedding for December 10th of this year. We are both busy getting ready for that, as well as my move to Atlanta. I am so happy, in love and at peace about this man that God sent me. He asked his grandmother how she knew that his grandfather was the one, and she said she just knew. The apple didn't fall far from that tree.


Indigoj & Ginuphine
caramelcocoa & jtanner
THE LORD HAS TRULY ANSWERED MY PRAYERS

I would first like to give thanks to God for this man that he has blessed me with. Secondly, I would like to thank BlackSingles.com for this site. Meeting him on here was something I never thought would happen. He is truly heaven sent, compassionate, loving, honest, God-fearing, loyal to his children, a very strong and determined man. Although we are over 1000 miles away, we are always so close to one another.

Our story started off with me being ready to take my profile off the site. On June 29th while sitting her at work I decided to go on and check to see who has been looking/lurking......lol. I have been on the site for about a year and a half and have met some very great guys and some characters (using the word character lightly). I was never one to really interact with a guy that didn't have a picture on his profile but when this man initiated a conversation, I was reluctant. I read his profile and instantly I felt something. I could not explain it at the time, but was curious, so I accepted his invite. We chatted for a very long time and it felt as though he and I had known each other for years and was just catching up on old times. That weekend I was going on vacation for two weeks to my hometown in Mississippi and he and I talked the night before I left for 6 hours and the entire ride down...talking and texting, talking and texting. Once I got there, I of course got some rest, and the next day he and I talked some more. We talked about everything from A to Z. This lovely creator -out of the blue- says to me, "where are you exactly"? I politely told him and he said again "okay, I am on my way!" and hung the phone up. I called back to make sure I was hearing him correctly.....I thought he was joking with me because he was 19 hours away from where I was at the time. Although he and I talked while he was driving (YES HE DROVE) It took my father to wake me at 7am the next morning to let me know that this man off God was on the phone trying to find the right exit because he was only 20 minutes away. I had no time to really get "dolled" up for him ...I threw on some yoga pants and a t-shirt. I moved quickly so that I could meet him at the truck stop that sat across from my land that was about a mile and a half down the road. I sat there in anticipation with every thought possible running through my mind. When I saw him pull up my heart was racing and filled with joy. He had finally arrived and showed me that day he was a man of his word. The moment I laid my eyes on him, I knew he was the man God had sent to me. In all my life I have never met a man that makes me blush at all times with the things he says, the things he does...he is the most thoughtful and beautiful man I have ever met. I know I have truly found my soulmate, he says he has found his missing rib..his oxygen. I never thought in a million years thatI would find a man with such warmth, love, kindness, passion that I have to pinch myself to make sure this is real. I can remember after my divorce I sat and wrote a long letter to God describing to the Lord what type of man I wanted in my life and my daughters life and put it in my bible not thinking to look at it until now. I can remember my mother telling me to make sure that I am ready because it is one thing to ask for it and another thing to be ready fully to give your who heart completely to that man. He doesn't complete me, he enhances me.

I told my pastor one evening during a singles group that my thought on what God was doing in my life to get me ready for my future husband was that he has had me in a "slow cooker" marinated and seasoned getting me just right for my king and had him also in his own slow cooker getting him together and tender for his queen. That was the best way for me to describe how I felt because although I was single and have been for the past 4 years, I was totally content with my life and very happy with just praying for God to send that special man to once again enhance what was already there. This is not the entire story but one thing I want to add is...for anyone looking for love, please don't ever give up on it. Always make Jesus Christ your first true love and ask him for guidance, direction and for him to send you the man or woman of your dreams. I am truly thankful that God has answered my prayers by sending me (as my sweetheart would say to me) my oxygen............I CAN FINALLY EXHALE!
FoxyO_2003 & BIGDADI
ONE WORLD..ONE HEART

People are only complete when they have someone special to understand them and to share all their passions and sorrows with and to stand by them throughout their lives.

Within 2 days of joining this site, I received a smile and e-mail from BIGDADI !!

It only took a short minute before we actually had a verbal conversation and once we did, I can honestly say it has become more than just that between us.

We've both encountered all that the two of us ever wanted in a true and unbelievable human being, and in doing so, we've both found what we we're looking for and the one we want to be with!!! Thanks BlackSingles.com!!

Cocoa13
I am writing you to say that I initially signed up for 30 days only. I sent you an e-mail stating to cancel my 30 -day membership. Some of my co-workers stated that I should at least try and see what could happen on line. I gave it a shot and I received a profile from Mike. We had alot of things in common and most of all wanted some of the same things in a mate. He is the ideal man for me, on my inner gut feeling which are undescribable at this time. I too had hopes, but no more dreams about meeting that special someone. I will be all I can be with this special man with qualities that are a match to fit my warm and sensitive personality. He won't regret it, I can assure you from my personal feelings and pass experiences. He has hit the lottery and didn't even turn in a ticket to play. I know when I see gold, by the way it shines. I started talking to him and could not wait to hear from him again, just to hear his voice. I have waited so long to have at least a decent conversation with someone that I can't get enough of talking to him.

We met up at a public function and when I looked into his eyes, I saw stars, lights, camera, action. I could not stop looking or dazing into his eyes as he spoke to me. I still feel the beats in my heart from all the fluttering that had me in such a float. My eyes now glow when I turn out the lights in my house. My mind still wanders, to see if I am dreaming. It feels like warm cocoa butter is running down my back, from the sensation I get when he talks to me on the phone. He smiles like a millionaire, just waiting to deposit money in the bank. I just want to say thank you , thank you, thank you. And good things can come to those who wait. You may, with my permission, share my true story with others. I would be honored for people to know.

Peace, Happiness, and may there be many more successful stories!